Virtual treatment available: CFD outpatient programs can also be accessed via online telehealth services.
Center for Discovery Paramus outpatient is a treatment center located 30 minutes from Manhattan that treats patients of all genders and ages who are in need of eating disorder therapy in an outpatient setting. The Paramus location serves patients in the New York City, northern New Jersey, central New Jersey, Westchester and Rockland county areas. Treatment modalities we offer include cognitive behavioral therapy (CBT), exposure & response prevention (ERP) and dialectical behavior therapy (DBT).
In addition to receiving evidence-based therapies, patients all have the opportunity to put "joyful" back into movement through yoga and other activities. Discovery's specialized binge eating disorder (BED) program, Path to Peace, is also offered at this location. This treatment center emphasizes a body positive approach and Health at Every Size® (HAES®).
The treatment team at Center for Discovery Paramus is trained in trained in yoga therapy and art therapy to support the mind and body connection; both of which are important aspects in eating disorder recovery.
Insurances we accept include but are not limited to BCBS – Empire Blue, Beacon Health Options (Value Options)- GHI & MVP incl., Fortified Provider Network (FPN), Humana (Life Sync), Multi-Plan and UNICARE – Beacon HS. Please remember that the insurances we accept change frequently. Our insurance team will verify your coverage.
Adults and adolescents participate in separate programs to ensure that the treatment is appropriate for each age group. The treatment team always ensures that there are plenty of essential oils, puzzles, art supplies and games so patients can have healthy stress outlets so they can practice positive coping skills during their recovery.
*Health At Every Size® and HAES® are registered trademarks of the Association for Size Diversity and Health and used with permission.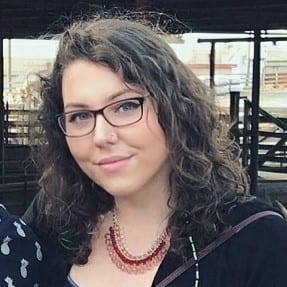 Here's What Patients Say After Completing Treatment*
97% can identify their triggers*
97% believe they can help themselves get better*
96% understand when to ask for help*
"This was the best experience of my life. Though treatment was challenging at times, the staff never gave up on me. I appreciate what they have done for me so much." – M.G., former patient at CFD Paramus

"CFD created an incredibly safe environment for treatment. I felt challenged and supported every step of the way. The staff could not have been kinder. Their understanding of the complexity of eating disorders showed in everything they did." – M.C., former patient at CFD Paramus
*Percentage includes adult and adolescent patients who admitted to the Center for Discovery program in 2021 (between 1/1/2021 and 12/31/2021) and completed the Recovery Assessment Scale (RAS, N=2,644). Average treatment range 41.3 days for those who completed treatment (did not discharge to higher level of care, due to insurance, against treatment advice transfer or administratively).
Online Support Group
This location provides free online eating disorder support groups. Our online support groups vary. Find out more about how to join our free support groups.