Center for Discovery Pleasanton is an outpatient eating disorder treatment center offering partial hospitalization and intensive outpatient therapy to patients of all genders and all ages. This San Francisco Bay area location opened in 2016 and the staff have many years of experience working with patients and their families who are struggling with an eating disorder. The treatment team also has extensive experience working with domestic violence, sexual assault and addiction counseling, which can be closely tied to eating disorders. The Pleasanton outpatient eating disorder provides art therapy and many different forms of expressive therapy. Treatment modalities we offer include cognitive behavioral therapy (CBT), exposure & response prevention (ERP) and dialectical behavior therapy (DBT).
In addition to receiving evidence-based therapies, patients all have the opportunity to put "joyful" back into movement through yoga and other activities. Discovery's specialized binge eating disorder (BED) program, Path to Peace, is also offered at this location.
Insurances we accept include but are not limited to Aetna/Shaller Anderson/GHC/First Health/Auto/WorkersComp, Avante, Cigna/ Great West, Halcyon and MCCP (Medical Cost Containment Professionals, LLC). Please remember that the insurances we accept change frequently. Our insurance team will verify your coverage.
Conveniently located off the 580 freeway in the Bay Area with easy access to public transportation, the Pleasanton facility is surrounded by eight other Center for Discovery residential eating disorder and mental health facilities for all continuity of care needs. The central location of this facility makes for a quick beautiful scenic commute from surrounding cities, such as San Francisco, Oakland, Walnut Creek, Dublin and Livermore.
Support Group
This location provides free in person eating disorder support groups on Thursdays 7:00PM. We also have a handful of free online support groups. Find out more about how to join our free support groups.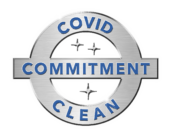 COVID-19 Update: Online telehealth is offered for intensive outpatient treatment as an option to patients living in California, Florida, New Jersey and Texas.
In-person intensive outpatient and partial hospitalization is also offered at this location. Residential treatment continues to be offered at our residential facilities for individuals in need of a higher level of care. Learn about all that we are doing to protect the safety and wellbeing of our patients and staff.