Center for Discovery Newport Beach is an outpatient eating disorder treatment center for patients of all genders and all ages. This location opened in 2014 and is located in Orange County, California, just minutes from Balboa Island, with convenient access to the 405 freeway and John Wayne airport. Treatment modalities we offer include cognitive behavioral therapy (CBT), exposure & response prevention (ERP) and dialectical behavior therapy (DBT).
In addition to receiving evidence-based therapies, patients all have the opportunity to put "joyful" back into movement through yoga and other activities. Discovery's specialized binge eating disorder (BED) program, Path to Peace, is also offered at this location.
Insurances we accept include but are not limited to Beacon Health Strategies, Cigna/ Great West, Halcyon, Magellan of CA HAI and UHA. Please remember that the insurances we accept change frequently. Our insurance team will verify your coverage.
This outpatient eating disorder treatment centers offers a fun and creative atmosphere for all patients during their road to recovery. This includes art therapy, play therapy and theme days . Center for Discovery Newport Beach treatment team has vast experience and is specially-trained to work with eating disorder patients and help them become successful in their recovery journey.
PROGRAM DIRECTOR
Raquel Katangian-Ayala, Psy.D
Dr. Raquel Katangian-Ayala is a Registered Psychological Assistant who obtained a PsyD in Applied Clinical Psychology from The Chicago School of Professional Psychology. Dr. Katangian-Ayala received her undergraduate degree from the University of California, Irvine in Psychology and her Master's degree from California State University, Long Beach in Marriage and Family Therapy.
Dr. Katangian-Ayala entered the clinical field as an ABA therapist working with children who have been diagnosed with Autism and Developmental Disorders. She has experience in forensic, inpatient, residential, partial hospitalization, intensive outpatient and outpatient settings. Diagnostically, she has worked with both adults and adolescents who struggle with depression, anxiety, mania, psychosis, substance use, behavioral disorders, learning disabilities, eating disorders, and personality disorders. She also has extensive training in psychological testing assessing intellect, personality, and learning disorders.
Dr. Katangian-Ayala implements evidence-based modalities when providing treatment. Her theoretical orientation encompasses Cognitive Behavioral Therapy, Dialectical Behavior Therapy, Person-Centered, and Motivational Interviewing. She tailors each modality and treatment plan to best suit the need of each individual. She believes her ability to demonstrate empathy, compassion, and authenticity contribute to providing a safe environment towards a path of recovery.
Primary Therapist
Emily Rubenstein, LMFT
Emily Rubenstein is an Associate Marriage and Family Therapist at Center for Discovery, having obtained her Master of Arts in Marriage and Family Therapy from Chapman University. A Massachusetts native, Emily completed her undergraduate degree in Psychology at Framingham State University.
Emily joins CFD with 5 years of experience working in residential treatment in different capacities. She has worked with adult men and women working toward treatment from co-occurring eating disorders and substance use disorders from a trauma-informed perspective. Emily has 2 years of experience in community mental health working with a diverse population of individuals, couples, and families on skill-building and emotional connection. She also has training in non-directive play therapy for the purpose of healing families through repairing attachment bonds.
Emily is passionate about the mind-body connection and helping guide clients on their recovery path using a holistic approach. She sees treatment through a person-centered, collaborative lens to help her clients voice their needs and set goals that feel attainable for where they are in their unique journey. Additionally, she utilizes narrative techniques to bring awareness to the importance of language in the way we perceive our past experiences, as well as how we continue to author our ongoing stories.
REGISTERED DIETITIAN
Stacey Rombough, RD
Stacey Rombough joined the Center For Discovery team in January 2010 as a diet technition for the Whittier and Lakewood locations working with eating disorders. During this time she completed the ISSP Dietetic Internship through California State Long Beach, which furthered her education in nutrition while interning at Placentia Linda Hospital, College Hospital, and Newport-Mesa School District.
As a Registered Dietitian, Ms. Rombough hopes to further improve the health of the clients with eating disorders as well as assist them in incorporating the "All Foods Fit" motto into their daily lives.
Ms. Rombough attended California State University of Long Beach and graduated with a bachelors of Science degree in nutrition and Dietetics in May of 2011. She was on the President's list (GPA 3.75-4.0) her last two years at Long Beach.
PSYCHIATRIST
Michael Louie, DO
Louie received his medical degree from Western University of Health Sciences and went on to complete his psychiatry residency training at Loma Linda University.
Dr. Louie is well versed in treating adult, child and adolescent, and geriatric patients.  Dr. Louie has an understanding and ability to treat a range of disorders including depression, anxiety, eating disorders, addiction, and psychosis.
Dr. Louie's therapeutic and empathic approach to treating clients, as well as his composed and caring demeanor, are just a some of the many reasons why he is a beloved and respected member of the Newport Beach treatment team.
UR Care Coordinator
Alyssa Gonzalez, BA
Alyssa is the UR Care Coordinator in our Eating Disorder Outpatient Department. She developed a passion for psychology in her undergrad and received a Bachelor's degree in Psychology from California State University, Fullerton. Alyssa has a background in working with college students at her former University and worked as a school-based counselor in Placentia. She began working at Center for Discovery as a counselor at our Lakewood residential location in 2018. While working there she gained insight into the complexity of eating disorders and wanted to learn more. In 2019 she accepted a position to work in the UR department; advocating and ensuring utilization of benefits for our clients. She is currently obtaining her Master's degree in clinical psychology at Azusa Pacific University and will graduate in May 2020.
Support Group
This location provides free in person eating disorder support groups on Thursdays 7:00PM. We also have a handful of free online support groups. Find out more about how to join our free support groups.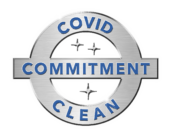 COVID-19 Update: Online telehealth is offered for intensive outpatient treatment as an option to patients living in California, Florida, New Jersey and Texas.
In-person intensive outpatient and partial hospitalization is also offered at this location. Residential treatment continues to be offered at our residential facilities for individuals in need of a higher level of care. Learn about all that we are doing to protect the safety and wellbeing of our patients and staff.