Center for Discovery La Jolla is a high level of care eating disorder treatment center that provides residential treatment and partial hospitalization to young female and non-binary (regardless of sex assigned at birth) patients ages 16-26 who have been diagnosed with an eating disorder. This beautiful location is conveniently located just off the 5 freeway in seaside La Jolla, north of downtown San Diego and is in close proximity to the surrounding coastal towns of Mission Bay and Point Loma. La Jolla Village is just minutes away with ample art studios, scenic view of the bay, and opportunities for patient outings at several dining locations. Treatment modalities we offer include cognitive behavioral therapy (CBT), exposure & response prevention (ERP) and dialectical behavior therapy (DBT).
In addition to receiving evidence-based therapies, patients all have the opportunity to put "joyful" back into movement through yoga and other activities.
Insurances we accept include but are not limited to Cigna/ Great West, Fortified Provider Network (FPN), Holman Group, Magellan of CA HAI and UNICARE. Please remember that the insurances we accept change frequently. Our insurance team will verify your coverage.
This San Diego location has been opened since September 2013 and is unique in that is offers NG tube feeding to support individuals in completing their meal plans. This location is also active in the San Diego community and participates in events to help raise awareness about the importance of eating disorders. Center for Discovery La Jolla practices mindful movement, art therapy and experiential therapy.
Here's What Patients Say After Completing Treatment*
97% can identify their triggers*
97% believe they can help themselves get better*
96% understand when to ask for help*
"CFD was the accountability I needed during this time. I have an abundance of gratitude for the staff here and for the structure of this program. I genuinely could not recommend this program more to anyone who is struggling with an eating disorder." – K.S., former patient at CFD La Jolla

"The people here are very supportive and have given me a safe environment to be able to express vulnerability. I would recommend someone to CFD if they needed it." – F.J., former patient at CFD La Jolla
*Percentage includes adult and adolescent patients who admitted to the Center for Discovery program in 2021 (between 1/1/2021 and 12/31/2021) and completed the Recovery Assessment Scale (RAS, N=2,644). Average treatment range 41.3 days for those who completed treatment (did not discharge to higher level of care, due to insurance, against treatment advice transfer or administratively).
Support Group
This location provides free online eating disorder support groups. Our online support groups vary. Find out more about how to join our free support groups.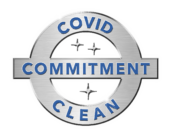 COVID-19 Update: Online telehealth is offered for intensive outpatient treatment as an option to patients living in California, Florida, New Jersey and Texas.
In-person intensive outpatient and partial hospitalization is also offered at this location. Residential treatment continues to be offered at our residential facilities for individuals in need of a higher level of care. Learn about all that we are doing to protect the safety and wellbeing of our patients and staff.