Center for Discovery in Bellevue, Washington, is an eating disorder treatment center that caters to female and non-binary (regardless of sex assigned at birth) patients ages 18 and older who have been diagnosed with an eating disorder. Center for Discovery Bellevue has been opened since August 2012 and the city is home to 145,000 people and is the third largest city in Washington. Center for Discovery Bellevue caters to the entire Pacific Northwest and Northwest United States including Washington, Oregon, Idaho, Alaska and Montana. The center is conveniently located just off of the intersection of I-90 and I-405. Our facility is just a short distance from the city of Seattle, downtown Issaquah, downtown Bellevue and the Lake Washington waterfront. This eating disorder treatment facility is in small residential neighborhood just miles from Lake Sammamish.
This treatment center works to incorporate individualized care in a home-like setting in a residential neighborhood and works with each patient to help them meet their recovery goals, while incorporating the Health at Every Size (HAES) perspective.
Treatment approaches include:
Yoga therapy
Weight restoration
Family therapy
Group therapy
Nutritional counseling
Insurances we accept include but are not limited to Employee Health Network (EHN), MCCP (Medical Cost Containment Professionals, LLC), OPTUM BH (PBH, UHC, UBH) and UNICARE – Beacon HS. Please remember that the insurances we accept change frequently. Our insurance team will verify your coverage.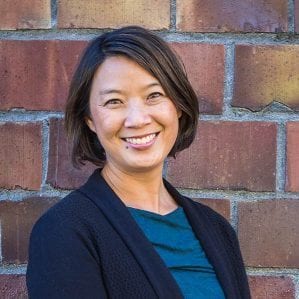 REGIONAL DIRECTOR
Maureen Peterson, MA, LMHC, CEDS-S
Maureen Peterson is the NorthWestern Outpatient Regional Director and Program Director at Center for Discovery Tacoma OP treating adolescents, adults, and families impacted by eating disorders. Maureen is a licensed mental health counselor and earned her BA  in Psychology from Pacific Lutheran University and her MA in Counseling Psychology from Saint Martin's University. She also completed a certificate program in The Long Term Treatment of Psychiatric Disorders through the University of Washington School of Social Work. Maureen has been working in the mental health field since 1991 and has specialized in the treatment of eating disorders since 1996. She is a Certified Eating Disorder Specialist and Supervisor through the International Association of Eating Disorder Professionals. In 2011, Maureen received the "Spirit of the Alliance" award through the Alliance for Families, a national organization. She is passionate about community service, and enjoys reading, traveling, and spending time with friends and family.
Program Director
Britton Peters, MS, LMHC
Britton is a licensed mental health therapist in the state of WA. She attended the University of South Carolina to receive a BA in Experimental Psychology (2011) and Francis Marion University to complete an MS in Clinical Psychology (2013).
Britton practices multicultural competence and has worked in many different therapeutic environments, from outpatient to residential care. From a tribal reservation to an eating disorder hospital center. Women's issues, family systems, and trauma are clinical specializations for Britton. As a clinician she is  CPI, crisis prevention, certified and operates with an understanding of trauma informed care. At center for discovery, we treat comorbid diagnoses, and the whole person- not just the eating disorder. Britton brings a range of clinical experience that addresses all of these together, in the bellevue house.
PHYSICIAN ASSISTANT
Melissa Holmes, PA-C
Melissa has 17 years of experience in Family Practice. Her career started in private practice in Sanford, North Carolina. She moved to Seattle in 2002 and supported the Valley Medical Center's residency program for 10 yrs. In 2011 she left VMC to help open Greenlake Primary Care where she is currently Clinic Director. She enjoys providing personalized healthcare and a medical home to her panel of patients who range from newborns to geriatrics. She started specializing in Eating Disorders on 2011. She believes in a multidisciplinary team approach to treating eating disorders and has expertise in monitoring and treating medical complications in these patients. She provides medical support to all levels of care in eating disorder treatment. Melissa works closely with Dr Naomi Busch, who supervises all admissions to Edmonds. Dr Busch is a Board Certified Family Physician working out of her primary care office in Seattle.
REGISTERED DIETITIAN
Julia Fulk, RD
Julia completed her undergraduate degree in 2015 at Bluffton University in Bluffton, OH. She completed her dietetic internship, with a focus in sustainable food systems, at Montana State University. Julia is now a Certified Dietitian in the state of Washington and is passionate about helping clients develop a positive relationship with food and body. Julia has experience working in a variety of settings including outpatient, food service, and food security working at a large food bank in Seattle. Julia is excited to be working with the strong clinical team at Center for Discovery.
REGIONAL DIRECTOR OF CLINICAL OUTREACH
Jenni Scharf
Jenni Scharf is the Clinical Outreach Supervisor and Staff Recruitment Representative at Center For Discovery in the Northwest treating adolescents, adults and families impacted by eating disorders. Jenni earned her degree in Journalism, with an emphasis in Management from Western Washington University. Jenni has been working in healthcare marketing since 2001 and has held seats on 4 separate Pacific Northwest iaedp chapter boards. Jenni loves being a resource for professionals. She is a wife and mom to three kids and is passionate about helping families find the recovery they need to be healthy, whole and happy once again.
PRIMARY THERAPIST
Amanda Kieser, MA LMHCA
Amanda Kieser is a Clinical Mental Health Therapist Associate in Washington State. Amanda received her BA in Psychology from Central Washington University and her MA in Counseling from City University in Seattle. Amanda began working in mental health in 2013 as a case manager and overtime she discovered a passion for therapy. During graduate school, she began working as an intern at Center for Discovery and quickly found a connection to the work within treating eating disorders. She enjoys getting to know the clients, working toward a client's goals, exploring new coping skills and strategies, and helping support through meals and any difficulties that may arise. Amanda was hired on for the Center for Discovery team in September 2020 as a Primary Therapist at the Bellevue residential facility. In this role, she strives to provide individualized care to best support clients and families working toward recovery.
PRIMARY THERAPIST
Alexis Moran
Alexis has been working as a Marriage and Family Therapist in the mental health field since 2016. Alexis has worked in outpatient clinics, schools, provided community based and residential treatment. She has experience providing treatment to people of all ages and backgrounds to improve their mental health. Currently, she is a Bilingual therapist at the Enumclaw Residential Center for Discovery. Alexis entered the field to advocate, increase awareness and break the stigma about mental health issues amongst the Latino community. When she is not at work , she loves cooking Mexican food, hiking, camping, spending time with her family and three dogs.
REGIONAL CLINICAL OUTREACH REPRESENTATIVE
Clacy Albert
Clacy Albert is the Regional Clinical Outreach Representative at Center for Discovery in the Northwest treating adolescents, adults, and families impacted by eating disorders. Clacy earned her BA in Speech Communication in 2000 from the University of Washington. Clacy has been working in healthcare sales, marketing, and education since 2001.  In 2017, Clacy found her passion in helping those affected by eating disorders and joined Center for Discovery in 2019. Clacy loves being a resource for professionals, patients, and families.  When she is not working, she can be found hanging out with her dog, her nieces and nephew, and the rest of her family and friends.
PROGRAM DIRECTOR
Megan Pritchard
Megan has worked for Center for Discovery (CFD) since 2017 in various roles. She is currently the program director at the Bellevue residential treatment facility and an associate clinical social worker. Her current role involves orienting new clients and families to CFD. She also provides support and clinical oversight to the entire team to ensure a therapeutic milieu environment. Megan started with CFD as a floor counselor and later advanced to becoming a primary therapist. In fulfilling both of these roles, she decided that she wanted to both support clients in their recovery and growth process and support staff growth. So, she decided to become a facility manager. In fulfilling her role as a milieu manager over the last year, she helped out in several facilities throughout Washington and also assisted in opening the Enumclaw residential treatment facility. During this time, the opportunity to being a program director became available. Megan is very excited to be working once again with adults struggling with eating disorders and excited to be joining the team at Bellevue. She holds a bachelor's degree in psychology from the College of Charleston and a master's degree in social work from the University of Southern Mississippi. Megan is currently fulfilling her final clinical hours to become fully licensed in the state of Washington. She likes to think of herself as a kid at heart, because of her love of Disney and Pixar movies, and her willingness to try and bring laughter and positivity to the treatment environment.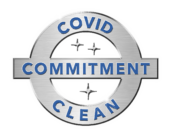 COVID-19 Update: Online telehealth is offered for intensive outpatient treatment as an option to patients living in California, Florida, New Jersey and Texas.
In-person intensive outpatient and partial hospitalization is also offered at this location. Residential treatment continues to be offered at our residential facilities for individuals in need of a higher level of care. Learn about all that we are doing to protect the safety and wellbeing of our patients and staff.